Nyika Bird Sanctuary, Mtito Andei (next to Tsavo NPs)
Shimba Hills Nature Reserve (Day Tour)
Nyika Bird Sanctuary, Mtito Andei (next to TSAVO NPs)
Overnight stay at Nyika Bird Sanctuary, right in the wilderness with easy access to both NPs.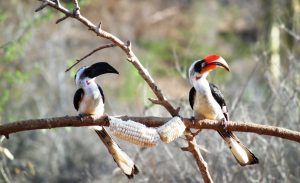 A rustic cottage with self-catering option, easily reachable with long-distance buses or by train from Nairobi/Mombasa. Very affordable game drive options! A perfect stopover on your way from Nairobi to Wasini!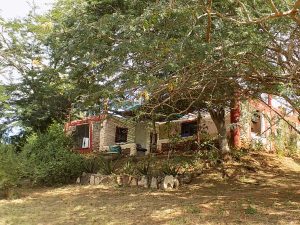 Get detailed info from the PDF below & feel free to contact us for any further assistance. 
Nyika Bird Sanctuary – Description & Rates
2. SHIMBA HILLS NATIONAL RESERVE
This national reserve lies approx. 41 km north of Shimoni, in Kwale district. It covers an area of 300 km². The ecosystem comprises of a heterogeneous habitat including forestlands, exotic plantations, scrublands and grasslands. It holds one of the largest coastal forests in East Africa after Arabuko-Sokoke forest. It is an important area for plant biodiversity – over 50 % of the 159 rare plants in Kenya are found in the Shimba Hills, including some endangered species of cycads and orchids. It has the highest density of African elephant in Kenya and contains Kenya's only population of Sable Antelopes. The climate is hot and moist but is cooler than that at the coast with strong sea breezes and frequent mist and cloud in the early morning.
How to Get There
Self-drivers: after you left Shimoni on the D 543 and reached the A 14 junction, turn right in the direction north / Mombasa. After approx. 26 km turn left onto the C106 going to Kwale Town. The main gate is located at 1 km from the C106 and 3 km from Kwale Town (follow the signs).
Safari Minibus (pop-up roof) including Driver/Wildlife Guide:
KSH 17,000 incl. channel crossing and mineral water
Park Entry Fees: $ 20 at time of publication