There are more than 10 amazing dive sites ranging from 5 to 30 m in the close vicinity of Wasini Island – both inside and outside Kisite Mpunguti National Marine Park. This Marine Park is unquestionably the most beautiful of all parks along the Kenyan Coast and diving is great all year round.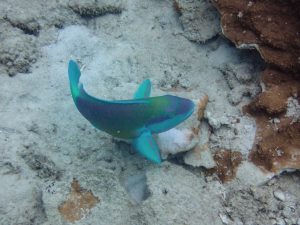 There are two dive centers based on Wasini Island and there are several independent dive instructors operating from the main village Wasini. Dive equipment can also be rented at reasonable rates.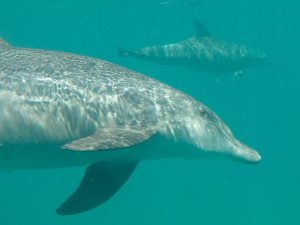 Depending on your dive experience and your special requirements, we can refer you to the best operator for your needs or assist you in booking your complete dive package holiday – and no matter which accommodation on the island you choose, a certified dive instructor will collect you for your dives right at your doorstep!
Book with us to get the best dive rates for Kisite Mpunguti Marine National Park, currently Ksh 6,900 ($ 69) for a single dive and from Ksh 10,000 ($ 100) for a double dive.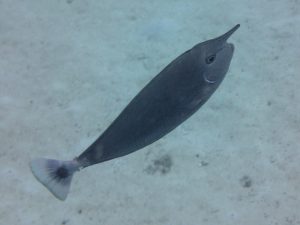 Do you want to dive the Kenyan South Coast? Are you looking forward to your very first dive in the sea? Try out scuba diving with a fun dive?  All this is possible on Wasini Island!