Volunteer Work in Education:
Wasini's community and primary school regularly welcome volunteers from all over the world.
In 2012, a total of 237 pupils were enrolled and taught in English by 7 full time teachers. Volunteers are dearly needed due to the constant shortage of teachers and the volunteers' different teaching approach is highly appreciated by teachers and pupils alike.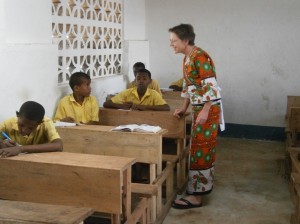 Volunteer Work in Education and Wildlife Conservation:
A volunteer work stay at Wasini's Primary School can be combined with an assignment in Golini Mwaluganje Community Wildlife Conservation LTD/ Mwaluganje Elephant Sanctuary which is located on the mainland in a distance of approx. 80 km. Volunteers are assigned to conservation duties in the elephant sanctuary and/or in the adjacent Shimba Hills National Reserve.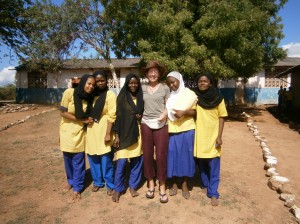 Photos courtesy of Mrs Margit Ritter, a dedicated German teacher who taught our Standard 8 pupils that mathematics can actually be a lot of fun!