Banda Porini translates to Cabin in the Woods. It is a round hut built in a local lightweight construction method, and is set right in the dense indigenous bush giving a special feeling of privacy and direct contact with wild nature. Although this double room does not offer sea view, you will be lulled into sleep by Indian Ocean waves which are just 30 meters away. The bed has a size of 5 x 6′ or 152 x 182 cm and is equipped with a high-quality mattress.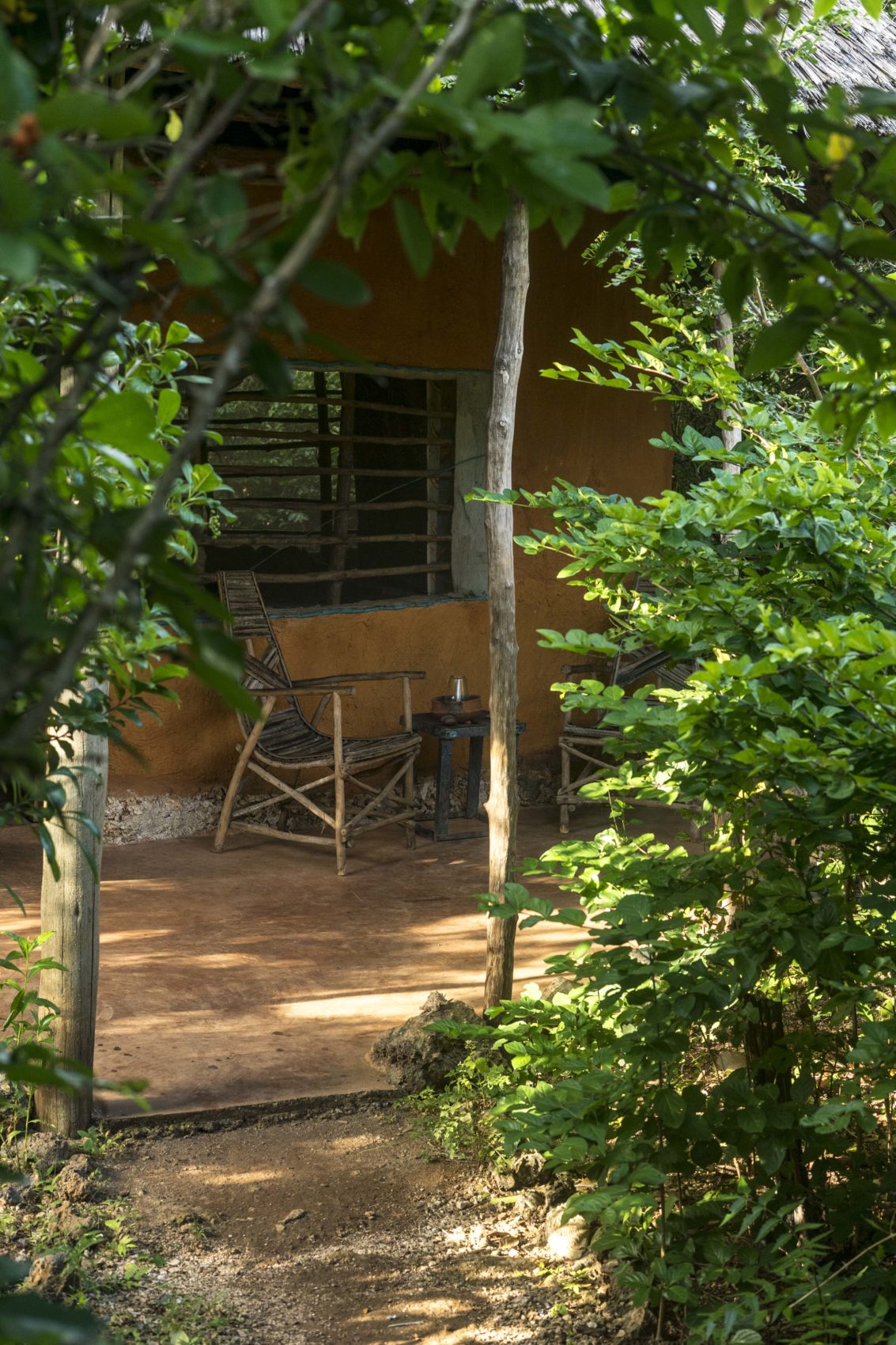 Right adjacent is a private separate bathroom equipped with a water-saving bucket shower and an eco-urine toilet. Guests have an additional private flush toilet operated with sea water in a distance of approx. 20 meters. As Wasini Island has no fresh ground water, her population has to entirely rely on rain water; hence water is a scarce commodity.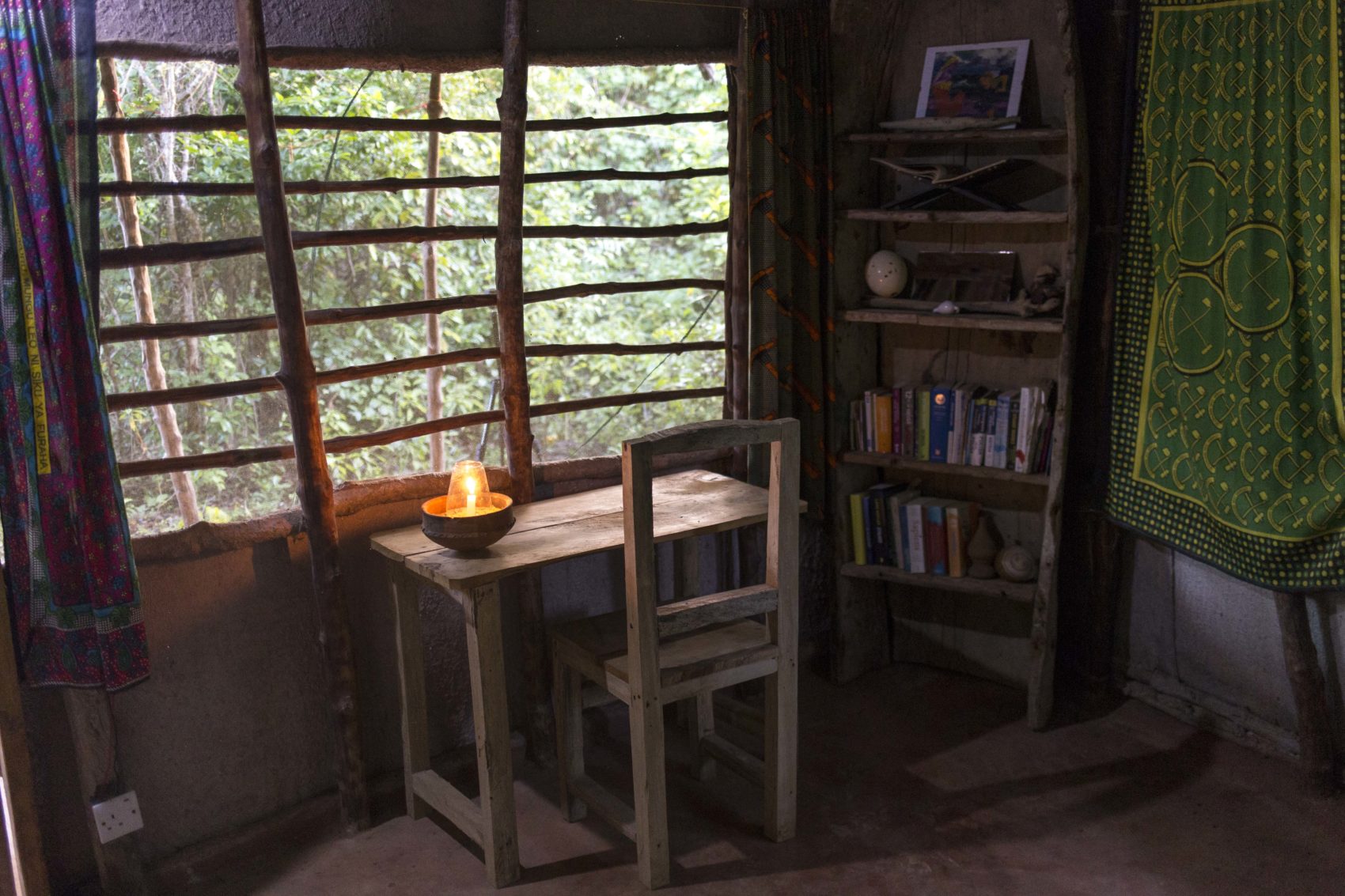 Banda Porini's circular surface is divided into two halves; one being the room itself, the other half being a big terrace. Both inside and outside areas are equipped with table and chairs.
The bush hut shares a large compound, a treetop dining area, a private sand beach on the cliff, a wooden boat jetty, and a tidal pool with Blue Monkey Beach Cottages. A maximum of 9 other guests guarantees peace and privacy for everyone.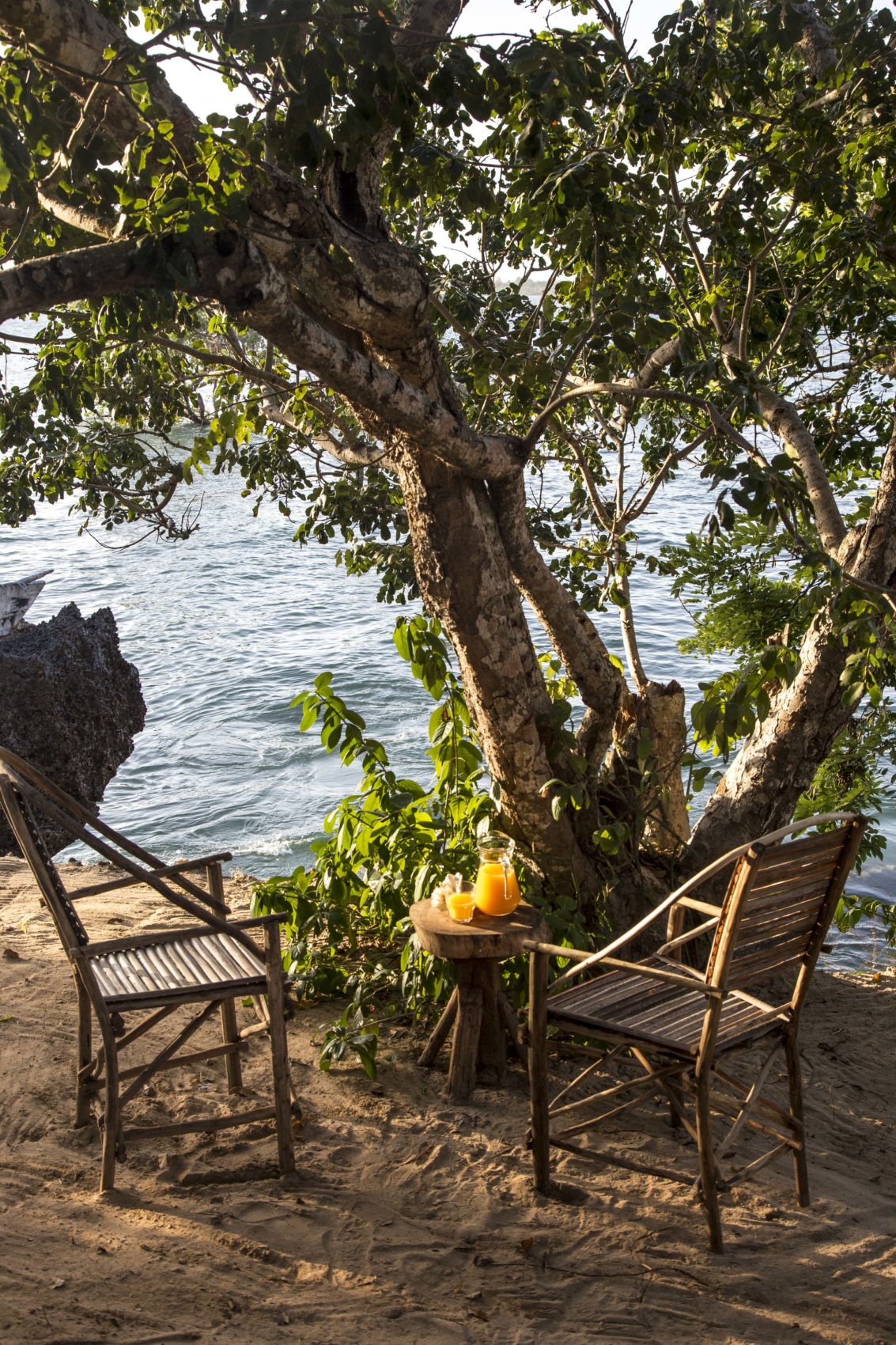 Rates Banda Porini per night as per occupancy:
1 person: Ksh 3,300
2 persons Ksh 3,900
Discounts granted upon booking*:
Stay 7 nights but only pay for 5.
*: discounts are not cumulative. They are not applicable in July/Aug/Dec/Jan, or in periods which include a secular or religious holiday.
Deposits are non-refundable and payable onto our Mpesa mobile account only (by e.g. Mpesa/Wise.com).
In accordance with local traditions, no alcoholic drinks are sold on the island. For a responsible consumption, you are welcome to bring your own.
Payment by cash only – BOOKING REQUESTED – NO WALK-INS!
Check in: 12.00 pm – 06.30 pm
Check out: 05.30 am – 10.00 am
For more info and booking contact directly the owners at: wasiniguide@hotmail.com